A permanent memorial to Pilot Officer Harold Penketh was unveiled in a dedication service near to the crash site in September 2016. Spitfire X4593 'Kerala' crashed on arable land east of Holme Fen National Nature Reserve on the 22nd November 1940 during a routine training flight of members of 266 Squadron from RAF Wittering. Over the years, interested parties had approached the Great Fen team with reference to the Spitfire and the Great Fen's Local History Group had collected local reminiscences of the crash event.  The crash was witnessed by local people, including Maxey Stacey and Tony Redhead, who were young boys at the time and both of them attended the dedication ceremony.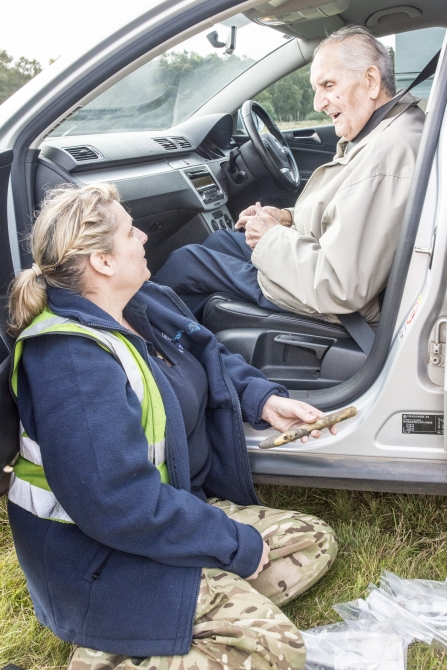 Plans to excavate the Spitfire, before the rising water table precluded such action, began to form. The Great Fen appointed Oxford Archaeology East, under the leadership of Project Director Stephen Macaulay to design a recovery project and by 2015, the 75th anniversary of the Battle of Britain, all the planning was in place to attempt to raise the remains of Spitfire X4593. During the course of the week, the prevailing mood of the participants solidified into the firm conviction that the focus of the excavation was the man, not the machine. This was magnified when personal effects of Harold Penketh began to be brought up from the excavation; these included his initialled cigarette case and his watch. It was reinforced when sadly, some skeletal human remains, not recovered in 1940, were found. The Great Fen Project Partners are indebted to Oxford Archaeology East and the JCCC (The MoD's Joint Casualty and Compassionate Centre) for their management of the subsequent investigation and action. The engine block, propeller and remains of the cockpit were found in situ, along with other parts of the airframe. These, and other finds, are now undergoing restoration for future display at the Pathfinders Museum RAF Wyton.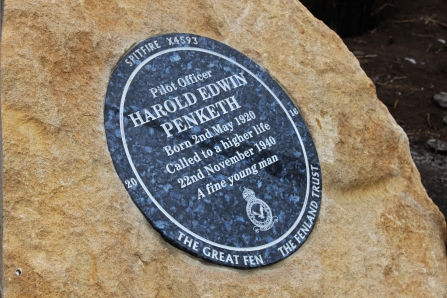 The death of Harold Penketh and the crash in 1940 of his Spitfire is also part of the local community's collective memory and contemporary remembrance. Many local people, including eyewitnesses of the crash event, visited the excavation. These visitors included the younger generation, children from Holme Church of England Primary, who also attended the memorial .
A memorial stone has been generously donated by Mark Oliver of Fenland Stoneworks, and a memorial plaque by the Fenland Trust of Yaxley. There is an information board nearby, detailing the history of the incident and of pilot Harold Penketh.  
The Great Fen Project Partners wish to ensure the memory of Harold Penketh will endure in this place.