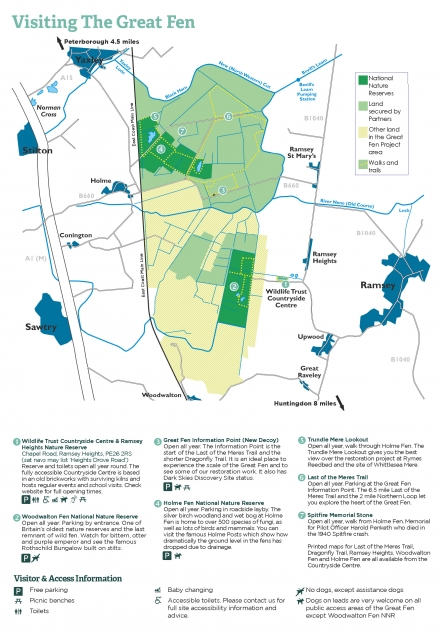 2002: Darlows Farm is purchased. Adjacent to Woodwalton Fen, it enlarges the existing nature reserve by 40%.
2005: Summer Standing is purchased and restoration begins. The 81 acres site is important in enabling adjacent Holme Fen National Nature Reserve to retain a higher water level.
2006: Middle Farm, next to Woodwalton Fen, is purchased. Farmer Jonathan continues to work on the land to help with restoration work, including seeding, grazing livestock and taking hay crops.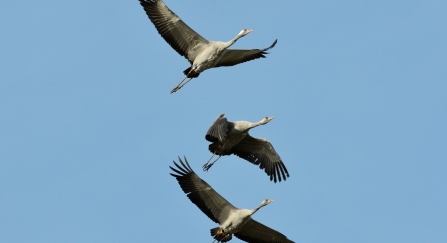 2007: First Lapwings breeding at Darlow's Farm. These nationally declining birds are able to nest in farmland but, to breed successfully, the chicks require moist, soft ground to feed. 
2007: Avocets are seen on Darlow's Farm in early summer. Also, resident Barn Owls and Kestrels, in decline nationally, successfully breed on Darlow's Farm.
2007: Common Cranes spend late spring and summer on Darlow's Farm and Middle Farm. An unprecedented visit by these majestic birds, who disappeared from the fenland about 400 years ago due to habitat change and hunting.
2008: The Wildlife Trust Countryside Centre is refurbished for use by schools and community groups throughout the year, thanks to a grant from the Communities and Local Government and Grantscape.
2008: The National Lottery Heritage Fund award a £7.2 million grant for The Holmeswood Estate Project -  the largest amount of funding ever awarded by the Lottery to a natural history project. This enables the purchase 3,255 acres (1,317 hectares) surrounding Holme Fen and supports five years of habitat restoration and community engagement.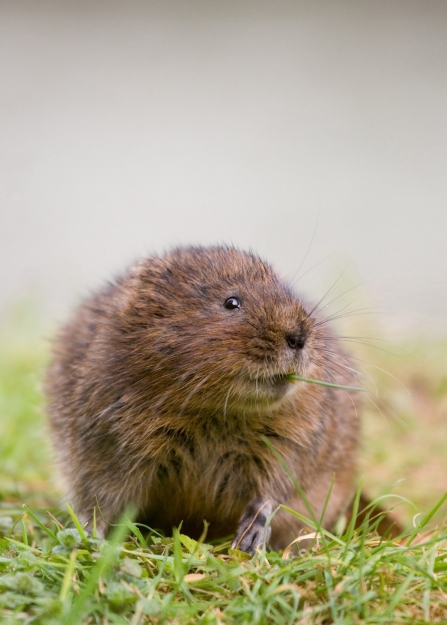 2009: Restoration on Corney's Farm and New Decoy Farm begins. Sites are seeded with grass seeds to take nutrients out of the soil.
2009: Survey of Old Decoy and Corney's Farms finds Water Voles in 50% of the ditches.
2009: More than 1,000 school children visit the Great Fen through the new schools and community services. School groups meet an eel catcher and make willow hurdles.
2009: 'Walking with Dinosaurs' TV Presenter Nigel Marven offers his support.
2009: Access improvements made following consultation with disability groups, including new paths, benches, a wheelchair-accessible outdoor shelter/ bird hide, disabled parking, a freely available all-terrain buggy and indoor and outdoor portable hearing loops. 
2010: The first commercial hay crops are harvested from newly-seeded grassland.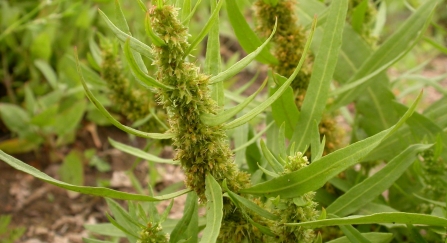 2010: Rare wildlife begins to successfully spread from Woodwalton Fen and Holme Fen. Rare wetland plants are found on the wet meadows of Darlow's Farm and Summer Standing. These include Golden Dock, Marsh Dock and Water Dropwort. For 100 years, Orange Foxtail was only found in Huntingdonshire on Woodwalton Fen, but is now also found in large numbers on Darlow's Farm. Rare water beetles are found in watercourses in the restored areas.
2010: Restoration of New Decoy Farm begins
2010: The Great Fen Masterplan is published and is awarded the Silver Jubilee Cup, the Royal Town Planning Institute's overall top award for planning.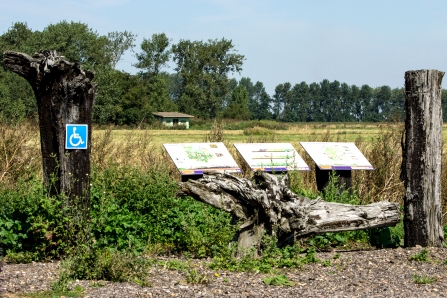 2011: 100+ Whooper and Bewick's Swans spend winter on farmland around Darlow's Farm.
2011: Local students curate stories and memories from the Fen.
2011: Restoration of Rymes Reedbed begins (500 acres, 200 hectares). This work is made possible by NLHF funding and additional funders including the WREN Biodiversity Fund and the Environment Agency.
2011: 'Information Point' is created just off the main road through the Great Fen.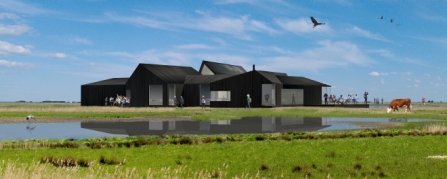 2013: A Royal Institute of British Architects (RIBA) competition results in Shiro Studio's designs being chosen for a future visitor centre in the heart of the Great Fen.
2013: Major new ditches and drains constructed at New Decoy Farm.
2013: Trundle Mere Lookout built to give  views over Rymes Reedbed.
2013: Construction and excavation begins at Rymes Reedbed.
2013: Launch of the Great Fen Appeal to transform Engine Farm - 182 hectares (450 acres) of land at the heart of the Great Fen.
2013: A further £1.89m is granted from the National Lottery Heritage Fund for the purchase and revision of the lease of Engine Farm and its restoration.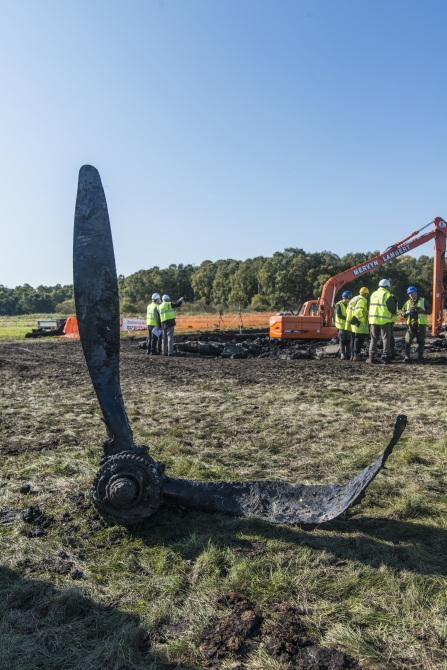 2014: Rothschild Way created - a long distance path from Wicken Fen to Woodwalton Fen
2014: The Great Fen Education and Community team wins Sandford award in recognition of outstanding contribution to heritage and learning within the historic environment
2014: Construction begins at Kesters Docking.
2014: Last crop harvested on Engine Farm and restoration started.
2015: Dark Skies Designation awarded.
2015: A wartime Spitfire is excavated by Oxford Archaeology East on behalf of the Wildlife Trust. 
2015: Newt ponds and hibernaculum built at Engine Farm courtesy of Froglife.
2016: First hay cut and sheep grazed at Engine Farm.
2017: Connection of the hydrological units at New Decoy and Corney's Farms.
2017: The National Lottery Heritage Fund grant comes to an end and the Project Evaluation Report is published. A film is produced to demonstrate the impact of the work.
2019: People's Postcode Lottery award the Wildlife Trust BCN and partners a £1 million grant for their Water Works project - testing transformative wetland farming techniques on the Great Fen and undergoing preparatory work to establish the Great Fen as a UNESCO Biosphere Reserve.
2020: The preparation of wet farming test beds is completed at Water Works and planting commences. Wildlife surveys highlight increasing numbers of species across birds, invertebrates, amphibians and plants, and some new arrivals, all encouraging results of the restoration work done so far.
2021: The National Lottery Heritage Fund announces a Heritage Horizon award of more than £8 million to our new visionary carbon storing peatlands project, Peatland Progress. 
2023: Speechly's Farm is officially bought by the Wildlife Trust BCN, using the Heritage Horizon award and funds raised by supporters in the Landmark Appeal. This land will bring together the north and south 'halves' of the Great Fen. Restoration work will commence once the current harvest is complete.