The Great Fen Heritage Group is an active group of volunteers who meet regularly at the Countryside Centre. We are interested in all aspects of the rich Fenland heritage, from archaeology and architecture to historical events and local people's stories. The changing Fenland landscape, its wildlife and its place in the lives of local communities, is a theme running through all our activities.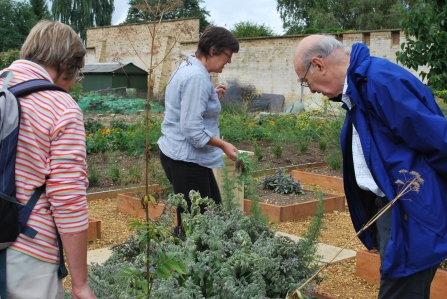 Examples of what we do
Recording local people's stories and memories on a variety of topics and creating booklets, audio clips and other materials.
Creating and using memory boxes for community visits and reminiscence work with people who may feel isolated.
Field walking around the site of Whittlesey Mere to collect artefacts from previous eras.
Learning to use metal detectors and archaeological equipment.
 Contributing to the recent Fen Spitfire excavation.
Connecting with other local groups to support each other's areas of interest.
Archiving photos, objects and other materials.
 Showing our work at local festivals and other events  
Why not join in? 
Whether you have specialist skills or a general interest in our links with the past, we would love to talk to you about what we do. Perhaps you have relevant photos, maps, documents or memories you could share with us.
Just get in touch by calling the team on 01487 815524.